THE LAFAYETTE BUILDING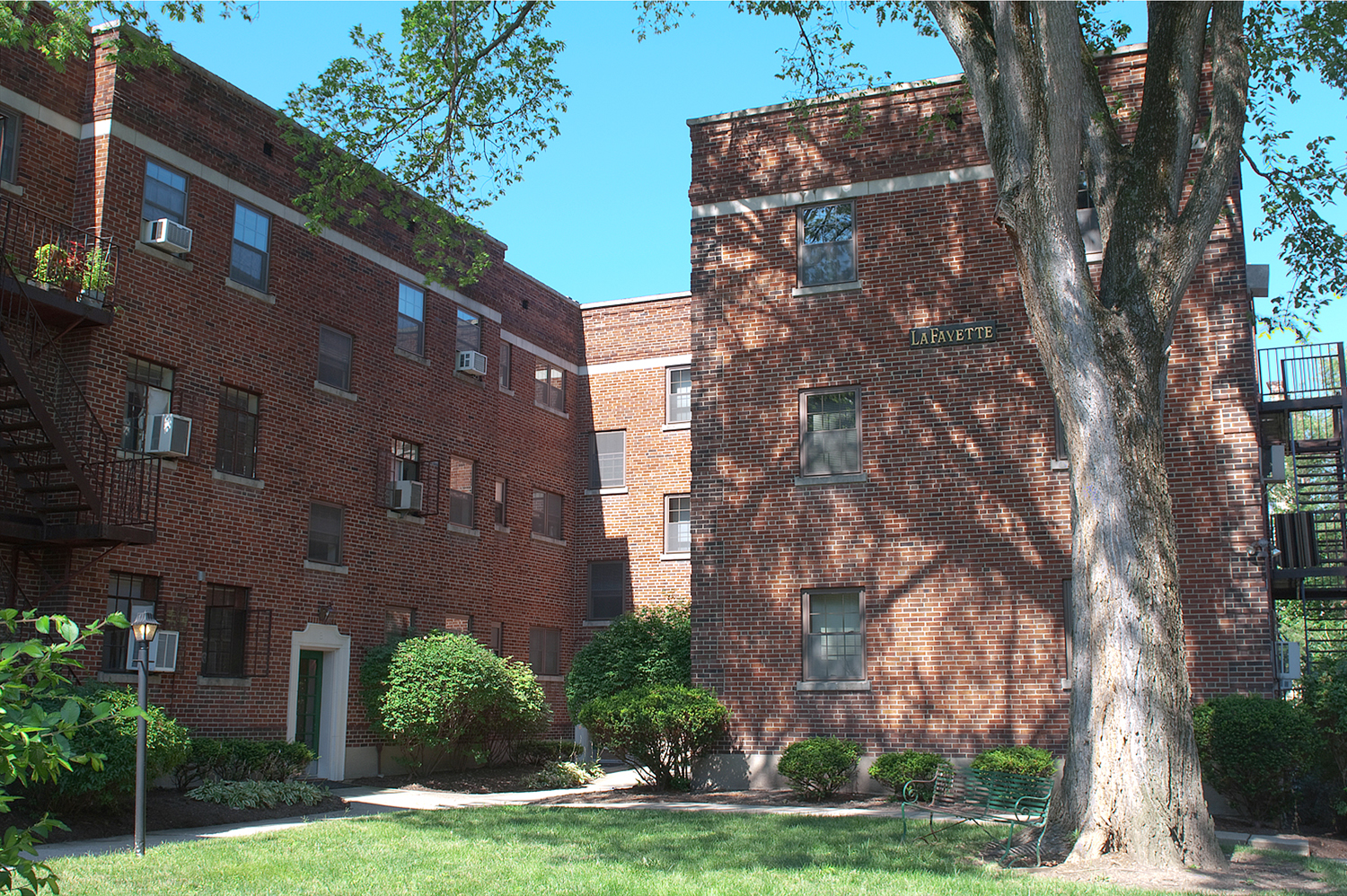 Clifton Gaslight District
3411 Clifton Avenue Cincinnati, Ohio 45220
The Lafayette was built in 1936 by A. W. Gerdsen, and is located at 3411 Clifton Avenue in the Gas Light District, adjacent to the Clifton-Ludlow Business District.The Lafayette wraps around a private, grass covered courtyard with large trees, and has 4 entries to separate apartment groupings within the building, giving tenants a quiet living environment. The building features Studio, One (1) bedroom, One (1) bedroom with study, and Two (2) bedroom apartments styles.
Contact us today online
or by phone at (513)861-2861 for more information or to schedule an appointment.
Check Current Availability
Schedule An Appointment
AMENITIES
Spacious apartments
Off-street parking spaces and garages generally available (Except for Studios)
Steam heat and water included  
Laundry facilities on site
Hardwood floors in many units
Original-designed bathrooms
Eat-in, equipped kitchens
Natural stained wood trim in most apartments
Storage lockers provided
No Pets (No dogs, cats, rodents, snakes, etc.) Other small pets by permission only.